What Are the Assisted Living Benefits for Veterans' Spouses?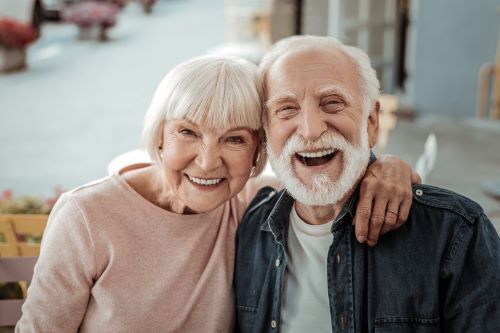 If your spouse is or was a veteran, you may be wondering if there is financial assistance available to you to help with the costs of assisted living. The short answer is, yes, there is! The Department of Veteran Affairs (VA) does have benefits available to veterans and to their surviving spouses, specifically for things like assisted living and memory care. At Solterra Senior Living, we understand the rising costs of assisted living for veterans' spouses, which is why we are happy to accept these benefits and also guide you through what these benefits are.
Aid and Pension Benefit
The VA offers the Aid and Attendance benefit for veterans and their surviving spouses. If you are the spouse or the surviving spouse of a veteran, you may be eligible for this benefit. This benefit is tax-free and pays a certain amount every month. If both you and your veteran spouse are in need, it comes out to about $2,230 a month. If you are the surviving spouse who is in need, this amount goes down to $1,209 a month. Regardless, it is still a great help when it comes to the cost of assisted living for veterans' spouses.
It can also be used for in-home care, private nursing homes, or board and care. Just be sure to ask the community or organization you are looking into if they accept this benefit.
It's important to mention that this benefit is only available to the spouse of a veteran. If you are a widowed spouse who has since remarried, you will not be able to utilize this benefit.
Qualifications
As we mentioned above, there are some qualifications you must meet to receive the Aid and Attendance benefit. The three specific areas that are looked at are wartime service, financial aid, and medical necessity. The veteran must have no less than 90 days of active duty in either the Mexican Border period, World War I, World War II, the Korean conflict, the Vietnam War era, or the Gulf War. The veteran must also have an honorary discharge.
To meet the financial requirements, net worth assets need to be under $130,773 for 2021. Finally, to meet the medical necessity, the veteran's spouse must have a medical reason for needing assisted living, such as needing assistance with activities of daily living, such as eating, bathing, or dressing.
As you can see, Veteran's Benefits are available for veterans' spouses as long as you meet the eligibility requirements for them. They are great to utilize if you are eligible. If you aren't eligible, there are some other long-term financial assistance options you can look into. At Solterra, we'll be happy to talk with you more about assisted living for veterans' spouses, so please contact us today. We are here to help and want to make this transition to assisted living as seamless as possible.